President Trump's budget proposal for FY 2020 would eliminate a substantial portion of U.S. funding for Public Media. Under his new proposed budget, subject to approval by Congress, the President's...
Read more...

KILT-FM/Houston Elevates Chris Huff to Program Director
RADIO ONLINE News
03-18-2019 14:21
Chris Huff is appointed Program Director for Entercom Country KILT-FM (100.3 The Bull)/Houston. This role will be in addition to Huff's position as Assistant Program Director for sister KKHH-FM (95.7...
Read more...

WWO Elevates Stuart Greenblatt to SVP Affiliate Sales
RADIO ONLINE News
03-18-2019 12:28
Westwood One promotes Stuart Greenblatt to Senior VP/Affiliate Sales. He previously served as VP/Affiliate Sales, in charge of station services for the network's talk show properties. This is Greenblatt's 20th...
Read more...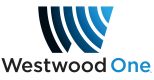 Westwood One Adds Nielsen's National Media Impact
RADIO ONLINE News
03-18-2019 10:21
Westwood One has expanded its relationship with Nielsen to license the national version of Nielsen Media Impact (NMI) powered by Nielsen's Total Media Fusion. This cross-platform media planning and optimization...
Read more...

KDXA (ALT 106.3)/Des Moines Names Alex Mac Assistant PD
RADIO ONLINE News
03-18-2019 12:40
Alex Mac is named Assistant Program Director for iHeartMedia's Alternative KDXA-FM (ALT 106.3)/Des Moines. He'll continue to serve as the station's Music Director and afternoon host weekdays from 3-7pm. Prior...
Read more...

Randi P'Pool Joins Aptivada Leadership Team as CMO
RADIO ONLINE News
03-18-2019 10:25
Aptivada has named Randi P'Pool as Chief Marketing Officer to oversee marketing and business development strategies for the company. An 18-year broadcast veteran, P'Pool most recently served as the Vice...
Read more...

The Conclave, which celebrates 44 years of educating radio broadcasters this year, announces that its call for nominations for the Second Annual Conclave Radio Awards honoring the Radio Industry's best...
Read more...

Cadence13, a podcast company, launches "Professional AF," a new podcast hosted by author, entrepreneur, innovation consultant, and professional keynote speaker Diana Kander. During the program, she'll help listeners develop habits...
Read more...

The FCC has voted to adopt rules to reimburse FM stations for costs incurred due to the TV repack. It issued a Report and Order (Order) to adopt rules implementing...
Read more...

Legend Communications/Gillette Names Ted Peiffer as GM
RADIO ONLINE News
03-15-2019 13:51
Legend Communications of Wyoming names Ted Peiffer as General Manager of the seven radio stations of the Basin Radio Network, including KIML-AM, KAML-FM, KGWY-FM, KDDV-FM, KLED-FM and two translators serving...
Read more...